Let's face it, you're afraid to ask…
You hear people using that term over and over again.
You're not sure what means.
But at this point, asking someone to define it would be akin to asking people what "Lost" or "24" is around season 3.
The question alone makes you feel like an ignorant recluse coming up out of the basement for fresh air.
You could Google it, but you don't. It's just too hard to pull yourself away from Facebook and Youtube to look up a term you're really not even sure you should care about.
Then, it pops up.
Again.
In the conference room at work. At dinner with friends. In client meetings. Especially in client meetings.
You've heard these words so many times, that well, it's too late to ask what they mean.
That train has left the station.
After all, you had that one chance when it was appropriate, but everyone else played along as if they knew what the tech-guy was talking about. It's not new anymore.
Don't feel bad. Half the people you work with face the same dilemma. Everyday.
The worlds of technology and the internet move fast. Very fast. Sure, there's always a core group of early adopters that keep up with all of it. Or so it seems. But the rest of us. Well, that's nearly impossible.
That's ok. I'll help you out.
For starters, here are some internet terms that you know you should probably know, but you probably don't. And the time to ask for a definition passed you by. A few years ago.
The Cloud
Also known as "cloud computing" or "cloud storage", this term has quickly become a part of everyday life. Think Apple's iCloud, Dropbox (affiliate), Amazon S3, or Google Drive.
The cloud refers to accessing software or storing data (files, pictures, songs, movies, etc.) on a computer in a remote location that you do not own, which is accessed via an internet connection.
Before the cloud, everything was stored on your computer, a hard drive, or disk if you go back in time even further (should I even mention a zip drive?) Regardless of medium, the software or files were in your home or office.
Fast forward 5-10 years. Internet speeds have gotten faster and faster. Data storage on large servers (computers) has gotten cheaper and cheaper.
Companies like Apple, Amazon, and Google can now operate and maintain enormous warehouses full of servers that store all of our digital goods.
We can access all out "stuff" via our computers, phones, tablets, or just about anything else we can connect to the internet.
In practical terms, you no longer need to go to Best Buy to purchase a copy of Microsoft Office, take the disk home, install it on your computer, and save all your files to your hard drive.
You can simply visit Microsoft's website and pay a monthly fee to use the software and store your files in the cloud.
You can use Google Drive to store and collaborate on documents and spreadsheets, and you can use Dropbox (affiliate) to store and share photos, videos, and a whole lot more.
All of which can be accessed from any of your 15 electronic devices.
SaaS
SaaS stands for "Software as a Service". In my explanation of "The Cloud" above, I use the example of Microsoft Office as a monthly subscription rather than a purchased piece of software. That's SaaS.
Rather than paying a one-time fee to own a piece of software, you pay an ongoing fee to use the service.
One of the biggest benefits is that you typically get regular, ongoing updates and improvements, as well as support.
You also pay a small ongoing amount instead of a large one-time cash outlay, which is typically better for individuals and small businesses.
Other common examples of SaaS are Mailchimp (affiliate), Adobe Creative Suite, Google Drive, Apple iCloud, and Salesforce.com
SEO
SEO stands for Search Engine Optimization. It's mostly used in the world of internet marketing.
There's an entire industry devoted to SEO. I'm not going into details, but here's what you need to know.
Google is a search engine. We use Google to find just about anything we need to know.
Google's job is connecting users with relevant websites and web pages. In order for Google to do this, they have developed a formula (you'll hear the term: algorithm) for ranking pages based on how relevant they are to the words we use in our search.
For example, you found this page by doing a search related to "internet terms you need to know". Google's automated software, also known as robots, bots, spiders, or crawlers, has looked at this page and "indexed" it.
In other words, it looked at things such as the URL, the title, headings, text, and even links to the page or shares on social media, and determined it was valuable for you to find it when searching for "internet terms you need to know" or similar phrase.
And now you are here. (Welcome!)
But you probably visited other pages first, or you'll go back and visit another page after. Lots of pages show up for your search phrase. That's where the optimization comes in.
Since businesses and organizations can benefit from being found more than their competitors or alternatives, they do what they can to make their website and web pages show up first.
In other words, they optimize their sites for search engines.
They try to figure out why a competitor may be ranking higher in the Google results and then make changes to get ranked above them. They're doing SEO.
Here's a good beginner's guide. You can learn more here, here, and here.
PPC
PPC stands for Pay Per Click and is a form of digital advertising. Like traditional advertising, you create your ad and post it for people to see. But unlike traditional advertising, you don't pay to place your ad, you pay when people click on your ad.
So rather than spending $1,000 once to place an add in a small newspaper, you could create an ad to display on Google via Adwords, and pay $1 every time someone clicks on the ad to visit your website.
Like SEO, PPC can be quite complicated and there's also an entire industry built up around helping businesses create and manage their PPC ad campaigns.
You can learn more about PPC here.
Livestream
Livestream (livestreaming) is the transmission of a live event through the internet so users anywhere can watch on their laptop, tablet, or phone.
Concerts, sporting events, conferences, and just about any type of meeting can be livestreamed.
Hashtag
A hashtag is a word or phrase on social media sites, like Twitter and Instagram, that is preceded by the pound sign (#). It's used to provide additional information about your posted message by using only an extra word or two.
For example, if you tweet about a new blog post you just wrote on human resources, you could add the hashtags #hr or #humanresources.
If that post was related to a new job posting you could use the hashtag #jobopening.
Hashtags can also be used to categorize your posts and search for related posts. For example, most television shows now use hashtags so that users watching the show can chat about the show on Twitter and ignore other, unrelated Twitter posts.
Crowdsourcing
Crowdsourcing is a pretty simple concept, but can be very complex in execution.
As the name implies, crowdsourcing involves getting a large group of mostly unknown and possibly anonymous people to each pitch in a little money (time, work, etc) in order to accomplish a larger objective.
A popular example of crowdsourcing is Kickstarter. Kickstarter is a platform that allows just about anyone to raise money to produce a product or body of work.
For example, a small-town band with a unique sound and a steady demand on a local touring circuit may never be picked up by a major recording studio to release an album to the masses.
With Kickstarter, they can record a short documentary style video that show who they are, demonstrates their unique sound, and asks people to pitch in $20 each (essentially pre-ordering an album) to help them record an album to release via iTunes.
They set a goal of $40,000 and once 2,000 people decide to support what they're doing, the band gets the money, less a small percentage kept by Kickstarter, and now they have the funds they need to produce an album.
Once it's complete, the 2,000 people that gave $20 in advance get the first copy, and now the band has a completed work to share with the rest of the world via iTunes.
Snapchat
Snapchat is a mobile application that allows you to send and receive photos and short videos, called Snaps, that are automatically deleted after a short period of time.
The sender determines how long (from 1-10 seconds) the recipient can view the snap before it gets deleted.
In essence, it's a way to share an in-the-moment experience with a friend. But you get the freedom of knowing that it's not a permanent photo.
Instagram
Instagram is a photo and video sharing online mobile app. It allows you to take photos on your phone, tweak them a bit with a photo filter, and share.
You can share directly on Instagram with people you're connected with. You can also link your Instagram account to other social media platforms like Facebook and Twitter.
Users often use lots of tags, or hashtags, to add additional info to their photos. This allows their photos to show up when someone does a search for that same hashtag.
Wiki
A wiki, Hawaiian for "quick", is a website that allows multiple users to add, edit, delete and link content. The most well-known wiki is wikipedia.org. It's an enormous online encyclopedia created by thousands of people writing and posting content.
Once submitted, content can be edited by other wiki users, creating a self-policing system where the user base decides what's accurate.
Wikipedia uses a team of thousands of volunteers to monitor and maintain the site in order to keep it as accurate and reliable as possible.
Wiki's are also used in many businesses as a way to promote collaboration and share information.
You could set up a wiki at your business to post policies and procedures, documentation, online brain-storming sessions, training materials, and much more.
Bitcoin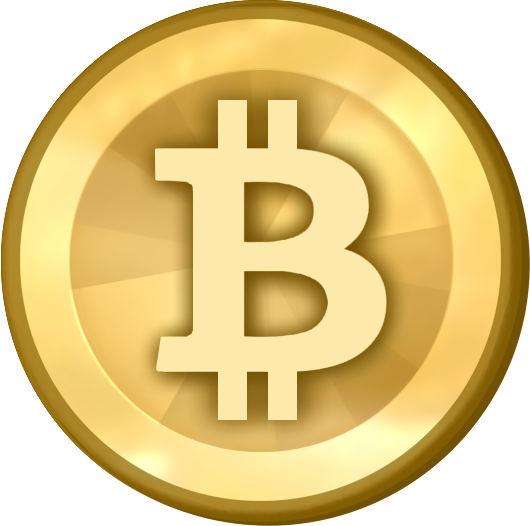 Bitcoin is a digital currency. Transactions using Bitcoin can be performed without the need for a central bank.
The primary benefit of Bitcoin for many people is that goods and services can be purchased anonymously.
In fact, the inventor of the bitcoin is anonymous himself. He goes by the alias Satoshi Nakamoto, but no one knows who he is.
With Bitcoin transactions, there are no transaction fees and no middle men. No banks!
Bitcoin transactions are recorded in a public log, but names of buyers and sellers are never recorded or revealed, so all transactions can be kept private and cannot be traced.
The sale and purchase of Bitcoins is unregulated (though, growing in popularity as even some businesses are dealing in them now).
However, governments are becoming more aware and concerned about bitcoins because of the lack of control over the currency and over issues of taxation.
Phishing
Not at all associated with the band, phishing is a method by which criminals try to fraudulently obtain your personal information. The purpose is to steal one's identity.
Phishing is usually initiated via email. These emails are designed to look like legitimate businesses, banks, or financial institutions.
They typically request that the recipient visit a particular URL to verify or add information such as birthdays, passwords, or identification numbers.
One common phishing scheme sends users to a fake PayPal website and asks them to update their information. Here is some additional information on how to recognize and avoid phishing schemes.
Viral Marketing
Viral marketing sounds as bad as spam or phishing, but it's actually a good thing. Especially in the world of online marketing.
Viral marketing is the use of networks of people to promote a brand or product by creating something that quickly spreads from person to person.
Viral marketing can take the form of games, video clips, images, text messages, or even interactive commercials.
The goal is to create something that users will want to pass on to their friends, family, coworkers, or online networks. The rise of "Web 2.0″ has boosted viral marketing to new levels.
Many companies claim to be able to create viral content. But the majority of content that "goes viral" is by chance, and usually unexpected.
Web 2.0
Web 2.0 simply refers to a more interactive internet experience.
Web 1.0 focused on simple, brochure-wear websites where the primary purpose was to push info to the user in order to tell them about your brand, product, service, or cause.
Web 2.0 takes the online world a step further by allowing the user to create content.
Some of the most well known Web 2.0 sites are Facebook, LinkedIn, and Youtube.
Each of these sites essentially contain only the content that is created and submitted by their users.
RSS Feed
RSS stands for Really Simple Syndication. It's usually represented by an orange and white icon showing a broadcast, or some variation there of.
When you think syndication, think radio. When a radio show is syndicated, it's recorded in one studio, and then sent to dozens of other radio stations to be played over the air. It's aired live on the home station, but may or may not be live on the others.
For example, Clark Howard and Dave Ramsey have syndicated radio shows. Depending on where you live, you may listen to one of their shows the morning after it was aired live on their home station.
RSS Feeds essentially do that for web content, like blog posts and news articles.
When your newspaper of choice updates their website, they broadcast that content through the RSS Feed. If you "subscribe", or tune-in, to their RSS Feed, you'll get that content as soon as you want it, where you want it.
You will no longer need to visit the website each time you want an update.
The simplest way to subscribe to an RSS Feed is by email. When you click on the orange RSS icon, you should see a list of recently syndicated content, along with a link to subscribe via email.
Most web browsers such as Internet Explorer, Safari, and Firefox have a way to manage a list of RSS feeds.
Google used to have a service called Google Reader for managing RSS feeds. They've since shut that down. It has been replaced by feedly, which I highly recommend.
Feedly, which has a mobile app, can help you easily scan and sort through dozens of websites' new content and then share to your network via social media channels like Twitter.
Looking for internet terms not listed here? Message me on Twitter.