Podcast Movement 2015 is almost here! Are you going?
I am! After taking a scroll through the speaker list, I knew immediately it was going to be well worth the time and effort.
I also realized there were dozens of podcasters I'd never heard of.
Now, I'm an avid podcast listener…
But there are over 80 speakers!
With so many great speakers to choose from, I knew I needed more information. What sessions should I go to? Who should I try to connect with?
In order to make the most of the conference, I put together a list of the Top 3 Podcast Episodes from every Podcast Movement speaker. Well, every speaker that has a podcast.
Once I got it all put together, I realized it'd probably be helpful to other podcast enthusiasts and conference attendees, so I decided to publish it.
Here it is.
You've got about two weeks. Take time to check out some of their best work. I hope it will help you be prepared to make the most of the conference.
Do you have a podcast? I Want To Hear From You!
Are you going to the Podcast Movement? Do you have a podcast?
If so, leave me a note and link in the comments below. I'd like to check it out and hopefully we can connect in Fort Worth!
The List of Speakers and Their Top 3 Podcast Episodes
(Episode rankings were taken from iTunes sorted by popularity. Due to an iTunes issue, recently added rankings may only include the 20 most recent episodes. Explicit content is noted with an "*")
---
PAT FLYNN
SMART PASSIVE INCOME & ASK PAT
SPI 046 : Building a Lucrative Business with No Ideas, No Expertise & No Money with Dane Maxwell
SPI 017 : Types of Passive Income Generated Online and What to Expect From Each – Part 3
SPI 004 : 5 Powerful Ways to Create Profitable Passive Income Products
---
SARA KOENIG
SERIAL
Episode 1: The Alibi
Episode 2: The Breakup
Episode 3: Leakin Park
---
AISHA TYLER
GIRL ON GUY
girl on guy 190: michael voltaggio*
girl on guy 188: alison rosen*
girl on guy 187: sam rockwell*
---
JOHN LEE DUMAS
ENTREPRENEUR ON FIRE
983: How NOT to throw out the baby with the bathwater with Hollis Carter
979: How to QUIT working with Jeff Steinmann
981: Experience freedom from struggle personality, professionally, and financially with Joan Sotkin
---
LOU MONGELLO
WDW RADIO
WDW Radio # 410 – Top Ten Things We Love About Tomorrowland – June 28, 2015
WDW Radio # 409 – Listener Email -June 21, 2015
WDW NewsCast- Frozen Summer Fun at Walt Disney World – June 17, 2015
---
MARK MARON
WTF PODCAST
Episode 613 – President Barack Obama
Episode 614 – The President was here*
Episode 617 – Laura Jane Grace
---
ROMAN MARS
99% INVISIBLE
170- Children of the Magenta (Automation Paradox, pt. 1)
169- Freud's Couch
76- The Modern Moloch
---
ANDREEA AYERS
LAUNCH GROW JOY
008 – Marketing your business the honest way with Jasmine Myers of @bama_ry
005 – What magazine editors REALLY want with Amy Flurry
002 – Why your business should be on Google+ with Yifat Cohen
---
ANTHONY TRAN
MARKETING ACCESS PASS
Work from Home Create a Lifestyle Business | Jessica Rhodes
Giving Value First Opens New Opportunities for Your Business
6 WordPress Tips & Tricks for Your Website | Dustin Hartzle
---
CLIFF RAVENSCRAFT
PODCAST ANSWER MAN
326 iTunes 11.1 Now Syncs Podcasts with iOS – TimeTrade for Scheduling – PressGram – And Adding Contributors To Your Face
324 Podcasting As An Occupation? How Long Before My Podcast Will Start Generating My Income? My Thoughts On This And More!
315 Twenty Two Tips To Improve Your Podcast Interviews
---
COREY COATES
PODFLY / THE PODCAST PRODUCERS
Episode 1 – Is Anybody Out There?
Episode 5 – The Stats Conversation
Episode 4 – The Psychology of Podcasting
---
DAN BENJAMIN
5by5
 2:Thank You, Steve Jobs
1: Let's Talk iPhone
4: Kindacritical
---
DANIEL J. LEWIS
AUDACITY TO PODCAST
Copyright laws for bloggers and podcasters – TAP077
100 amazing podcast tips from successful podcasters – TAP100
5 tips to sound great with ANY microphone – TAP081
---
DARRELL DARNELL
Stuff I Learned Yesterday
SILY Episode 280-Mother's Day Friday Forum
SILY Episode 310-Friday Flashback
SILY Episode 309-Little White Lie
---
DAVE JACKSON
SCHOOL OF PODCASTING
More Audello Worries – Updating Feed questions
Tools To Connect With and Grow Your Audience / Gaming The System
Train Your Guest and Audience To Promote Your Show
---
DUSTIN HARTZLER
AUTOMATTIC (WORDPRESS)
116 – Keep Your WordPress Database Lean & Mean
223 – A Tour of the WordPress Database
233 – Where should I Host Videos for my Website?
---
GORDON FIREMARK
ENTERTAINMENT LAW UPDATE
Episode 62 – SpaceX Photos, Robin Williams' Right of Publicity, Un-neighborly art, and more
Epsiode 57 – hodgepodge
Episode 56 – A honeybadger and a grooveshark went to band camp …
---
HEBEN NIGATU
ANOTHER ROUND
Episode 16: Another Read
Episode 15: Crush That Rage Into a Diamond
Episode 1: Unlearning
---
JAY SODERBERG (POD VADER)
NEXT FAN UP
The First Ever 1st Annual Superfans NFL 1st & 2nd Teams
The NFC West Division Preview
The NFC East Preview
---
JEFF BROWN
READ TO LEAD
Episode #001: An Introduction to the Read to Lead Podcast
Episode #001: New York Times Best-Selling Author Dan Miller
Episode #009: Ken Segall, Author of Insanely Simple: The Obsession That Drives Apple's Success
---
JEFF SIEH
MANLY PINTEREST TIPS
Generating Leads with Pinterest with Alisa Meredith
The Power of Google+ and Pinterest Together with Peg Fitzpatrick
Building Your Brand With Pinterest with Rebekah Radice
---
JEROD MORRIS
THE SHOWRUNNER and THE LEDE
No. 012 Best Practices for Recording Interview Guests and Co-Hosts
No. 010 Why Every Podcast Needs an Email List
Showrunner 'Short': The 4 Essential Elements of a Remarkable Podcast
---
JODY MABERRY
THE PARK LEADERS SHOW
Motivation Base Interviewing with Carol Quinn
12 Steps to Enhance a Visitor Experience with Eric Watilo
Working in a Remote Park with Allen Etheridge
---
JON HARRISON
CLASSICALLY TRAINED
EP 30 Frank Cifaldi Interview Mega Man Legacy Collection'
EP 29 The Graduation Speech I Needed To Hear
EP 28 Interview With Greg Toppo The Game Believes In You
---
JORDAN HARBINGER
THE ART OF CHARM
422: Marni Battista | Advice from a Crazy Ex-Girlfriend*
420: AoC Toolbox | Screening and Qualifying*
421: Jonathan Bailor | The SANE War on Obesity*
---
KATIE KRIMITSOS
BIZ WOMEN ROCK
BWR 142: Got Goat Milk? The Secret to Getting and Keeping Loyal Customers with PJ Jones
BWR 159: How to Attract 600,000 People To Your Website Each Month With Nicole Johnson
BWR 140: The Yin & Yang of Owning a Restaurant With Lynn Pham
---
KIMBERLY FALKER
BALANCING POINTE
05 – Megan Fairchild, Principal Dancer – New York City Ballet (NYCB)
64 – Nao Kusuzaki, Soloist Houston Ballet
28 – Miko Fogarty, Moscow IBC 2013 Gold Medalist
---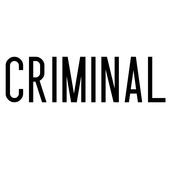 LAUREN SPOHRER
CRIMINAL
Episode 1:Animal Instincts
Episode 22: Ex Libris
Episode 2: Pants On Fire
---
LEA THAU
STRANGERS
American Mormon – International Mr. Leather*
Like a Pizza: Two Men and a Baby – the Follow-Up
David Terry: Jesus
---
LEE COCKERELL
CREATING DISNEY MAGIC
Everyone Has Flies
Customer Service From a 12 Year Old
Disney Does Not Have Employees
---
LURIA PETRUCCI (CALI LEWIS)
GEEKS LIFE
Brandi and Post Modern Jukebox Go Pro Travels Outside to Rocketfish… – Geeks Life On Air | #GeeksLife
Independence Day Resurgence Is Coming! – Geeks Life On Air | #GeeksLife
3D Printed Cars, the TPP, Bacon, and Harry Potter! – Geeks Life On Air | #GeeksLife
---
MARITZA PARRA
EASY ONLINE MARKETING
7 Tips to start and grow your list community –  the right way.
3 Things Guaranteed to Make You More Money in Your Business
The Easy Online Marketing Podcast Launch Episode 1
---
MEGAN PANGAN
GET IN THE LAB
Season 2 Finale – so long for now*
Countdown [2] What work to do you need to do on your break? – COUNTDOWN 2 Season 2 Finale*
Countdown [3 – 2] How to Tell Your Audience You're Going on a Break*
---
MERON BAREKET
INSPIRING INNOVATION
11: How To Get More Attention To Your Blog And Make Your Fans Insanely Loyal, With Dino Dogan
13: How To Be More Resourceful At All Times, With Amy Porterfield
15: How To Get Huge Customers Like Nike, Pepsico And Marriott In Your First Year
---
MIKE KIM
BRAND YOU
BYP 37 – Next Level: Never Join A Mastermind That Lacks These 3 Things
#12 – Virtual Design 101 with Jason Clement [Podcast]
#17 – 4 Reasons Why You Should Rebrand (And 1 Reason You Shouldn't) [Podcast]
---
NIKKI SILVA
FUGITIVE WAVES & KITCHEN SISTERS
1 – The Rise and Fall and Rise and Fall and Rise of Thomas Alva Edison
6 – Cry Me A River: A story of three pioneering river activist and the damming of wild rivers in the west
12 – The Nights of Edith Piaf
---
OMAR ZENHOM
THE $100 MBA SHOW
MBA305 The 5 Mistakes to Avoid with Affiliate Marketing
MBA306 Is Upselling Scammy?
MBA300 Five Reasons Why You Should Build a Business Today Plus Free Ride Friday!
---
PAUL COLLIGAN
THE PODCAST REPORT
How Do You Monetize Your Podcast? – The Podcast Report Episode #24
Is Podcast A Format Or A Channel? – The Podcast Report Episode #9
What Has Changed In Podcasting Since 2005?
---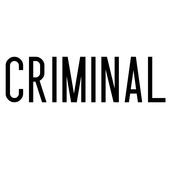 PHOEBE JUDGE
CRIMINAL
Episode 22: Ex Libris
Episode 1: Animal Instincts
Episode 2: Pants On Fire
---
ROB WALCH
LIBSYN
003 The Future of Podcasting is Mobile, Hidden Libsyn Features and Listening To Your Podcast Once It's Published
004 Social Media Marketing For Podcasters with Rick Mulready, Failur to Parse Server and Promoting Yourself with Feedback
006 Jon Baber Interview from WWPD, Tips For Making The Subscription Model Work and Changing The Name of Your Podcast
---
SHAWN STEVENSON
THE MODEL HEALTH SHOW
TMHS 111: Changing Your Self-Image, Leadership And The ABC's of Success – With Bob Proctor
TMHS 110: Weight Loss Breakthroughs, Accountability, And Getting Fit2Fat2Fit – With Drew Manning
TMHS 109: Smater Supplementation And Unorthodox Ways to Upgrade Your Health – With Ian Clark
---
TIM PAIGE
CONVERSIONCAST
Episode #31: From heyo: Six Simple Steps To Dominate on Facebook – Including How They Generated 862 Leads & 2000 Fans
Episode #8: What it Took for Ezra Firestone to Triple His Conversion Rate On A High Ticket Offer Overnight
Episode #49: How Ryan Levesque Generated Over 2.8 Million Leads & 175,000 Customers in Less Than 2 Years
---
ANDY BOWERS
SLATE & PANOPLY
The Killers and Rapists Edition
Extra: The "Wait! There's Marriage Equality!" Edition
The Jiggery-Pokery Edition
---
ANTHONY CARBONI
WE HAVE CONCERNS
Robodogs Go To Heaven
Prints Across the Water
Fear Less
---
FARNOOSH TORABI
SO MONEY PODCAST
10: Ramit Sethi on Achieving More in 2015
8: Dan Price, CEO Raising Min Wage to $75k
9: Gretchen Rubin and Mastering Financial Habits
---
HEATHER WILDER
PATREON
StoryWonk Extended Interview
Patreon Podcast 008 – Erika Moen & StoryWonk
Ross Payton Extended Interview
---
JASON "JD" DOYLE
NBA TV
1 – The Drop – Free Agency Recap
2 – Wednesday, July 1 – Wednesday, July 1 – NBA Free Agency Frenzy
4 – The Drop – Friday, June 26
---
JEFF CANNATA
WE HAVE CONCERNS
Robodogs Go To Heaven
Prints Across the Water*
Fear Less*
---
LINDA HOLMES
POP CULTURE HAPPY HOUR & NPR
3 – Magic Mike XXL And Catastrophe
4 – Small Batch: Audiobooks With Our Favorite Librarian
2 – Small Batch: Terminator Genisys
---
MICHAEL STELZNER
SOCIAL MEDIA EXAMINER
8 – Twitter Tools to Improve Your Sales
6 – Ways to Improve Your Facebook Page Results
7 – Tips for Getting Started with Twitter Marketing
---
ROB CESTERNINO
ROB HAS A PODCAST
BB17 Sunday Recap with Christine Brecht – Episode 6 of Big Brother 17
BB17 Eviction #1 Recap with Ian Terry – July 2, 2015 – Episode 5
BB17 Wednesday Recap with Judd Daughtery – Episode 7 of Big Brother 17
---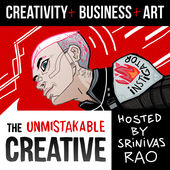 SRINIVAS RAO
UNMISTAKABLE CREATIVE
The Pillars of a Meaningful Life with Phillip Mckernan
The Magic of Possibility with Michael Grandinetti
Why You Should Never Miss an Opportunity to be Fabulous with Tina Seelig
---
ELSIE ESCOBAR
SHE PODCASTS
001 OMG The She Podcasts Podcast!
006 All About Donations For Non-Douchy Podcasters
003 The Unrealistic Expectations of Podcasting
---
JESSICA KUPFERMAN
SHE PODCASTS
001 OMG The She Podcasts Podcast!
006 All About Donations For Non-Douchy Podcasters
003 The Unrealistic Expectations of Podcasting
---
JOE PARDO
DREAMERS PODCAST
Jody Maberry Park Ranger Turned Podcaster
Amy Robles Thinks Enrichment Through Budgeting
From AIG to Scrabble Tile Jewelry with Ryan Levesque
---
JOEL BOGGESS
RELAUNCH SHOW
192 Is Business Planning Worthless? – Startup Guru Evo Terra
129 Money with Meaning – Conscious Millionaire J. V. Crum, III
203 Believe in Yourself – New Year Greetings from Joel and Pei
---
JOHN DENNIS
SMART TIME ONLINE
2: 5 Ways to Improve Your Website Today
4: How to Monetize Leads on Autopilot
14: The 5 Building Blocks of an Online Business
---
LOU MONGELLO
WDW RADIO
WDW Radio Show # 285 – July 29, 2012 – Your Walt Disney World Information Station
WDW Radio Show # 280 – June 24, 2012 – Your Walt Disney World Information Station
WDW Radio Show #281 – July 1, 2012 – Your Walt Disney World Information Station
---
MICHELLE Y. TALBERT
HER POWER HUSTLE
HPH 014 – Designing Digital: Success with Online Publications and Instagram with @FoundrMag
HPH 018 – Affiliate Marketing Will Make Your Business 'Happy': @RosettaThurman on this Special Joint Interview with @GoCham
HPH 017 – How to Turn Your Idea into Dollars – Specifically $100,000 in a Year – Guaranteed with @KavitHaria
---
PEI KANG
RELAUNCH SHOW
192 Is Business Planning Worthless? – Startup Guru Evo Terra
129 Money with Meaning – Conscious Millionaire J. V. Crum III
199 The Beauty in the Brokenness – Patsy Clairmont
---
ADAM CURRY – AOFP HALL OF FAME INDUCTEE
NO AGENDA
NA-736-2015-07-05
NA-735-2015-07-02
NA-734-2015-06-28
---
COLT CABANA – AOFP AWARDS HOST
THE ART OF WRESTLING
AOW 226: CM Punk
AOW 227 CM Punk (Returns)
1 – AOW 258 Lance Hoyt
---
DANNY PENA – AOFP HALL OF FAME INDUCTEE
GAMERTAG RADIO
Episode 491 – Batman Arkham Knight and Destiny leave a black eye on the gaming industry
Episode #492 – GTR record month of June and Nintendo calls out the gaming industry
Episode #490 – Podcast Exclusive: Interview with Aisha Tyler
---
DONALD KELLY – EVENT EMCEE
THE SALES EVANGELIST
TSE 074: A Sales Professional's Guide to Game Changing Performance!
TSE 072: Social Selling Practices That Will Drive Results For You Today!
TSE 054: How To Use Email To Sell with Ian Brodie
---
LEO LAPORTE – AOFP HALL OF FAME INDUCTEE
THIS WEEK IN TECH
TWiT 517: The Pharoah Has Spoken
TWiT 516: Self Driving Car Wars
TWiT 515: TWiT 515: Some Slopes Are Slippery
---
MUR LAFFERTY – AOFP HALL OF FAME INDUCTEE
I SHOULD BE WRITING
ISBW #337 – NaNo, Tired Tropes // Howard Tayler Interview
ISBW #303 – Rapid Fire – Real Writers
ISBW 301 – Magic Spreadsheet Returns, and Tony Pisculli Interview!
---
SCOTT SIGLER – AOFP HALL OF FAME INDUCTEE
SCOTT SIGLER AUDIOBOOKS
ALIVE Episode #3*
ALIVE Episode #2*
ALIVE Episode #1*
---
I hope this helps you get a better sense of who's going to be speaking. It's certainly helped me.
Before You Go
If you're going to the Podcast Movement and you have a podcast, leave a comment below with your podcast info and a link so everyone can check it out!